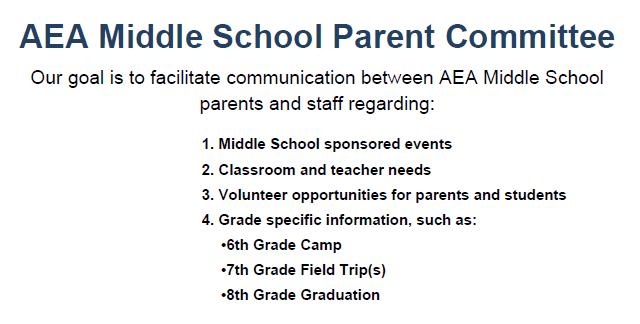 Attention All Current 5th/6th/7th Grade Parents – Volunteers positions are available: Click here more info
Please join us for our monthly MS Parent Committee meetings at 7:50am on the first Weds of the month, directly before First Wednesday w/Principals meeting in the same alternating meeting location (ES/MS). For more information please contact Rebecca Bennett, FOAEA MS Parent Representative – reb@merzweb.org or Lisa Griffiths, MS Parent Communications –aeacmsparents@gmail.com.
THANK YOU FOR A GREAT YEAR!