(Vea la versión en español a continuación) Dear AEA Families: You may have received notice that due to the current heat wave San Diego Unified School District has modified class schedules for Monday, October 23 in 85 of its schools with limited air conditioning.  This...
read more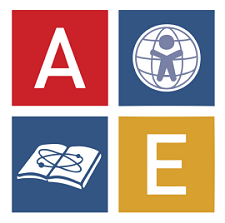 Tuesday, Nov. 7th, 6-7:30pm, AEA Middle School Campus We welcome you to attend our upcoming, K-8 "Safety Net" Parent University, presented by Kristen Amicone, from the San Diego Police Foundation.  Ms. Amicone will share valuable strategies on how to improve online...
read more
Download the AEA App today!
The Albert Einstein Academies mobile app allows you to stay connected to AEA on the go. View Friday messages and other news, quickly find contact information, see whats on the lunch menu and more!
We are proud to offer the prestigious International Baccalaureate Middle Years Programme.
Common Core
We are dedicated to implementing the Common Core State Standards across our campus.
Albert Einstein Academies nurtures, cultivates, and inspires multilingual, critical thinkers who are well-rounded, responsible, global citizens uniquely prepared to thrive, lead, and create positive change in the 21st century.
Albert Einstein Academies, the first authorized public charter schools with a K-8 International Baccalaureate continuum in San Diego, educates children to thrive and contribute as active thinkers in the world.
Hours:
 7:30am – 4:00pm
Phone: 
(619) 780-0400
Fax:
 (619) 780-0986
Address:
458 26th Street San Diego, Ca 92102
Frequently Asked Questions
When is your enrollment period?
The open enrollment period for the 2018-2019 school year will begin on December 1, 2017 and run through February 28, 2018. Click here to enroll online
When is the enrollment lottery for 2018-2019?
The enrollment lottery for the 2018-2019 school year will take place in March 2018. Specific date, time and location are to be determined. Please check back during the open enrollment period (starting December 1st) for more information.
How can I check the status of my child's enrollment?
If you have applied and would like to know the status of your enrollment, please contact Maggie Rivera at mrivera@aeacs.org or (619) 780-0400