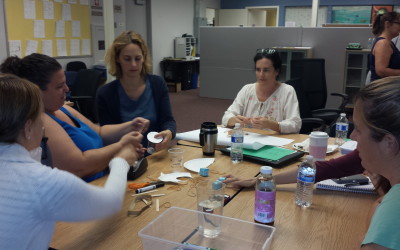 Middle Years Program Life Science teacher Eric Cross leads the Primary Years Program staff in a Next Generation Science Standards (NGSS) Engineering collaborative learning experience.  AEA is excited about the NGSS and their alignment with International Baccalaureate approaches to teaching and learning which support students being thinkers and... read more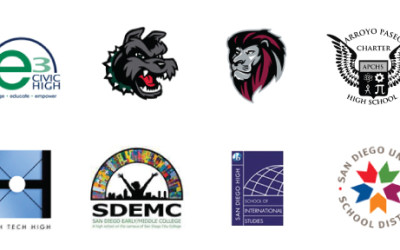 AEACMS will be hosting a High School Night for 8th grade families on Tuesday, November 3rd from 5:30pm – 7:00pm. Click for more info.
read more
We are proud to offer the prestigious International Baccalaureate Middle Years Programme.
Common Core
We are dedicated to implementing the Common Core State Standards across our campus.
AEACMS is committed to preparing all students to thrive in a global environment.
Albert Einstein Academies nurtures, cultivates, and inspires multilingual, critical thinkers who are well-rounded, responsible, global citizens uniquely prepared to thrive, lead, and create positive change in the 21st century.
Albert Einstein Academies, the first authorized public charter schools with a K-8 International Baccalaureate continuum in San Diego, educates children to thrive and contribute as active thinkers in the world.
Hours:
 7:30am – 4:00pm
Phone: 
(619) 780-0400
Fax:
 (619) 780-0986
Address:
458 26th Street San Diego, Ca 92102
Frequently Asked Questions
When is your enrollment period?
You may continue to apply now to be placed on the waiting list. The enrollment period for the 2016-2017 school year will open on December 1st of 2015 and run through February 28th 2016.
When is the lottery?
The lottery for the 2016-2017 school year will take place around March 2016. An announcement will be made when this date is finalized.
---
How can I check the status of my child's enrollment?
If you have applied and would like to know the status of your enrollment, please contact Maggie Rivera at mrivera@aeacs.org or (619) 780-0400
What is the International Baccalaureate program?